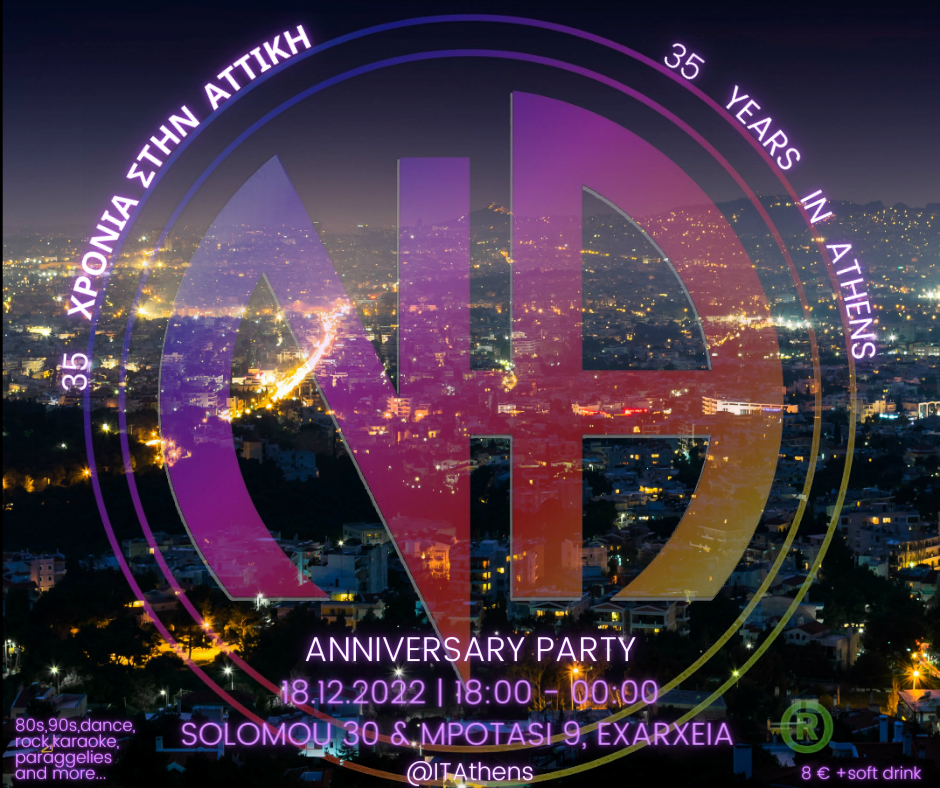 On the occasion of the 35th anniversary of N.A. in Athens, the Attica resources and events sub-committee is organizing a party on Sunday, December 18 at the "IT CLUB", 30 Solomou and Botasi, in Exarchia.
The party will start at 18.00 pm with a music retrospective from the past decades to the present day, at around 20.00 pm there will be a karaoke competition with prizes and then there will be a dj set until around 23.00 pm. The party will continue and close with musical preferences of the members who will be there!
The duration will be from 18.00 pm to 24.00 pm with the possibility of extension.
We invite teams to choose representatives for the karaoke competition so that the prize goes back to a team!
Also, the teams can, if they want, support the newcomers who don't have the opportunity, by buying them the ticket.
The cost will be: 8 euros entry with soft drink/redbull and 5 euros for the second soft drink/redbull.
The revenue generated will be used to carry the message.
Come have fun and support local services!!