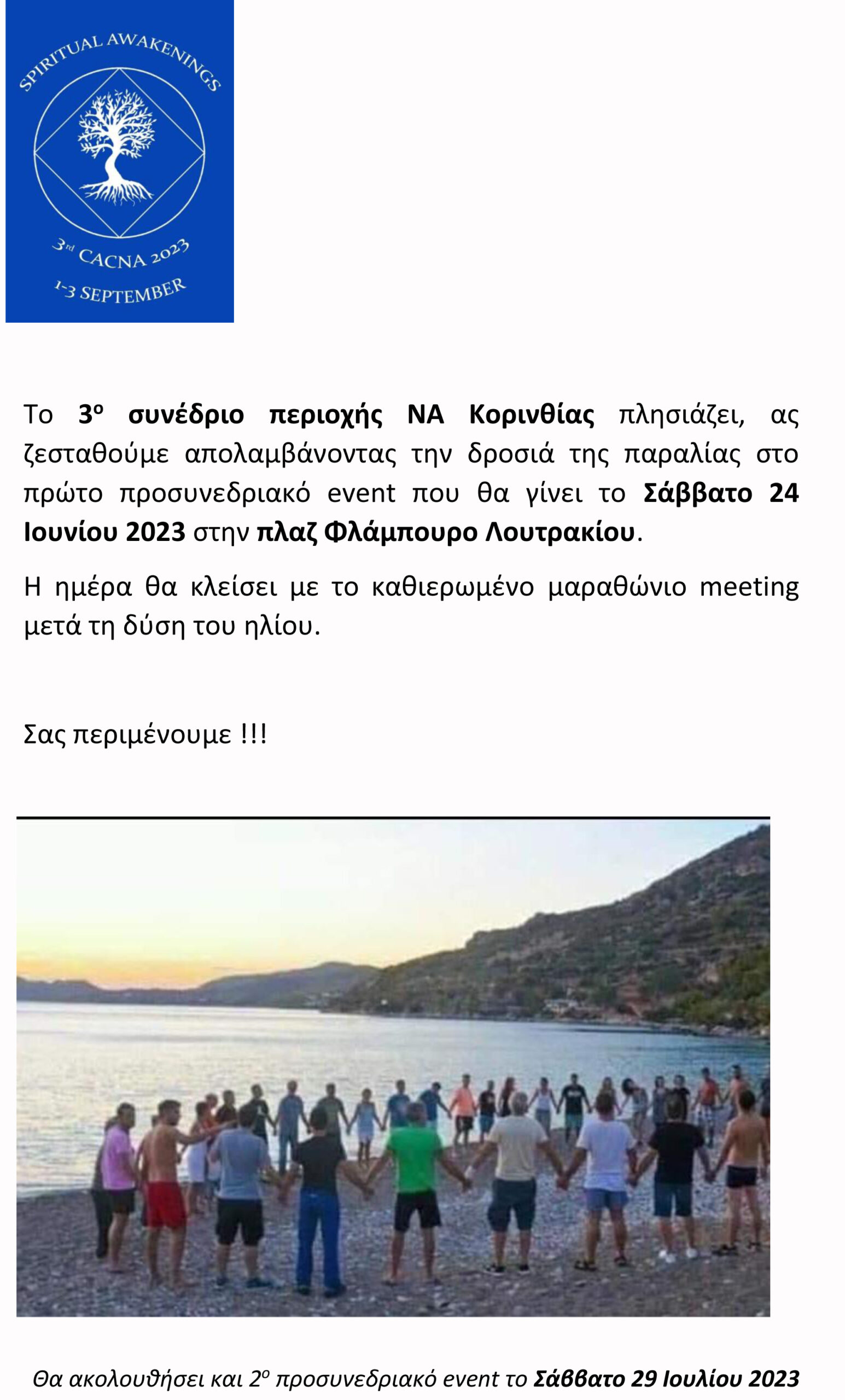 The 3rd conference of the SE Corinth region is approaching, let's warm up by enjoying the coolness of the beach at the first pre-conference event that will take place on Saturday, June 24, 2023 at Flambouro Loutraki beach.
The day will close with the established marathon meeting after sunset.
We are waiting for you !!!