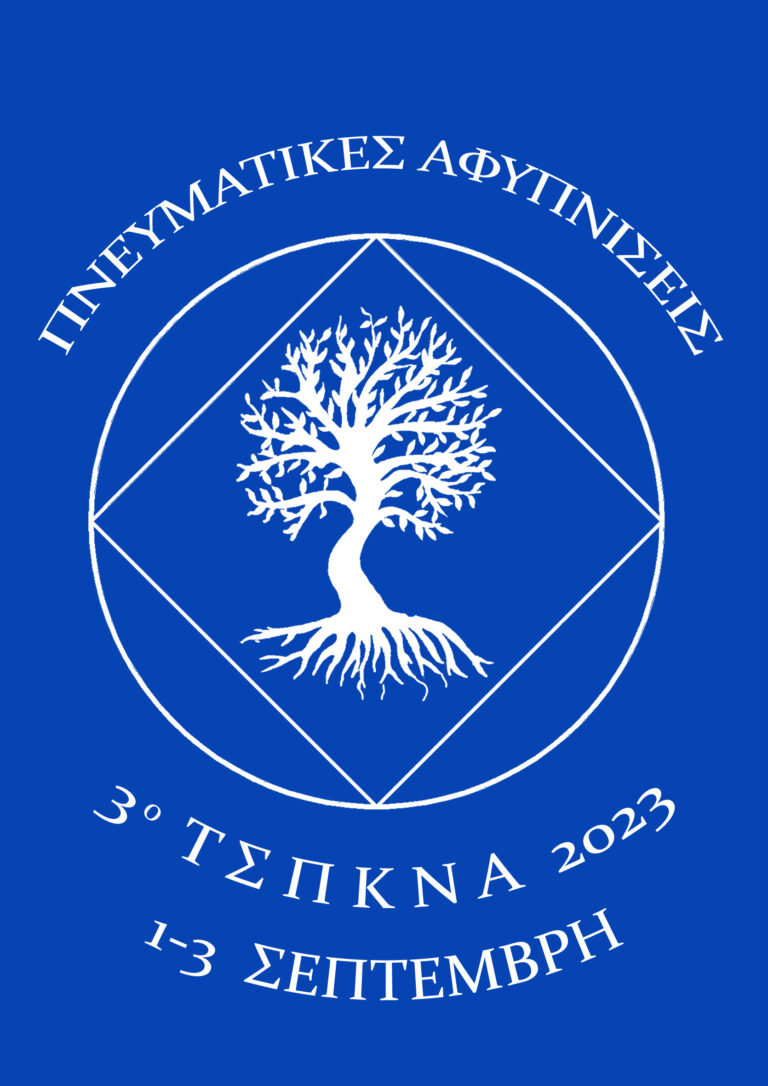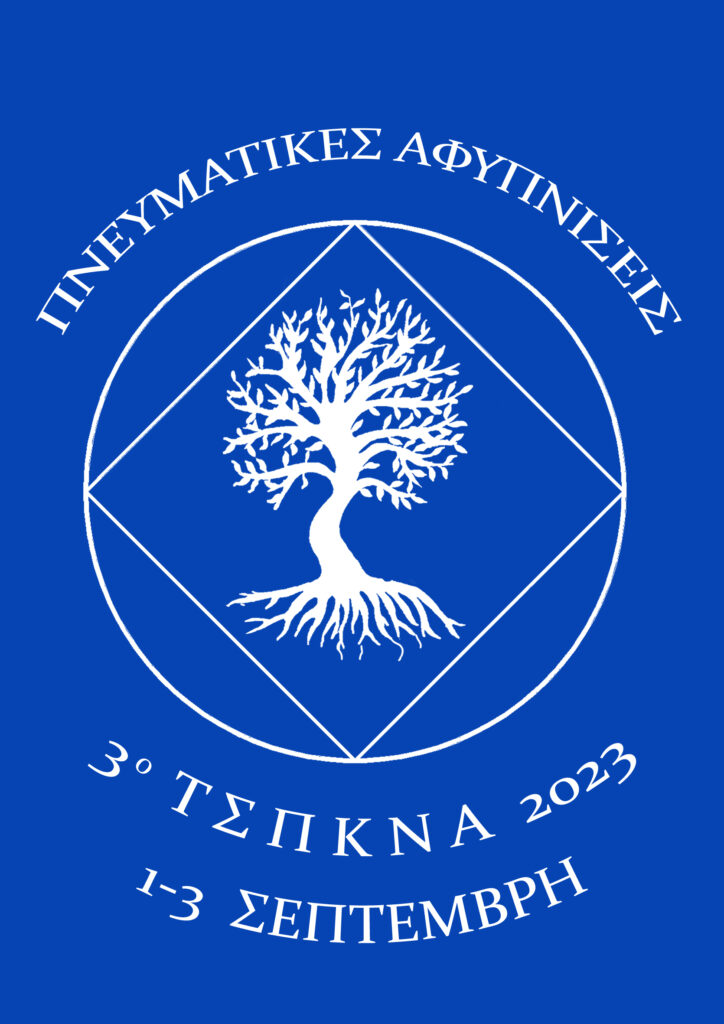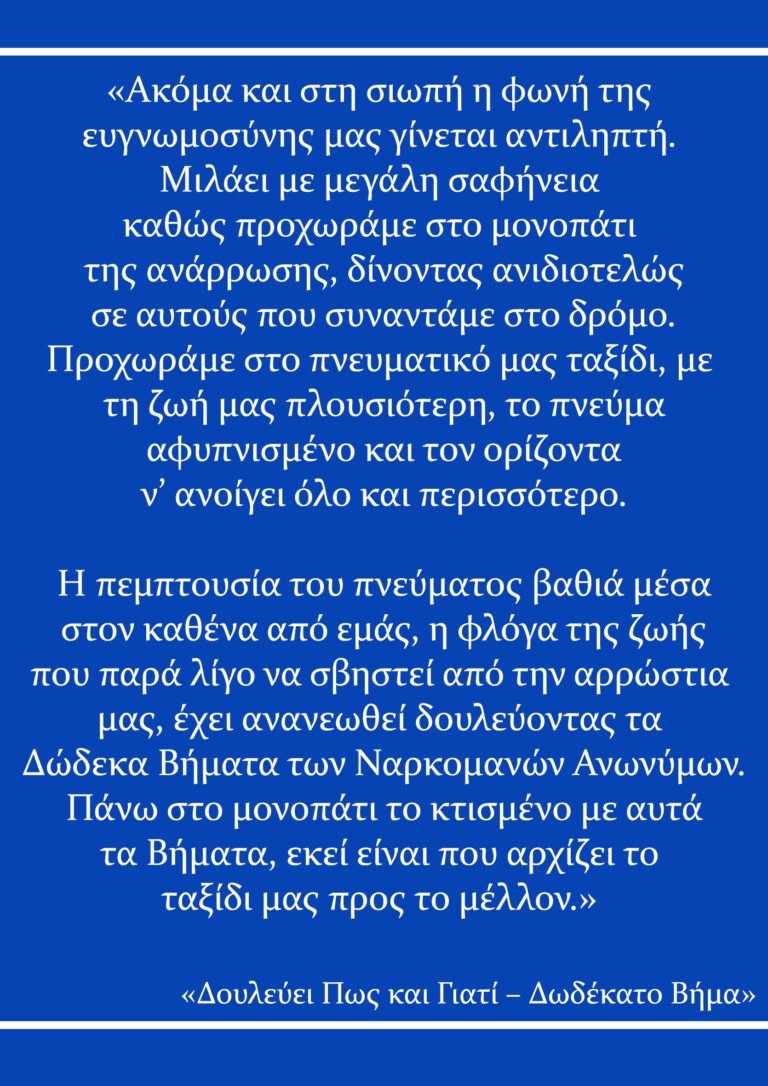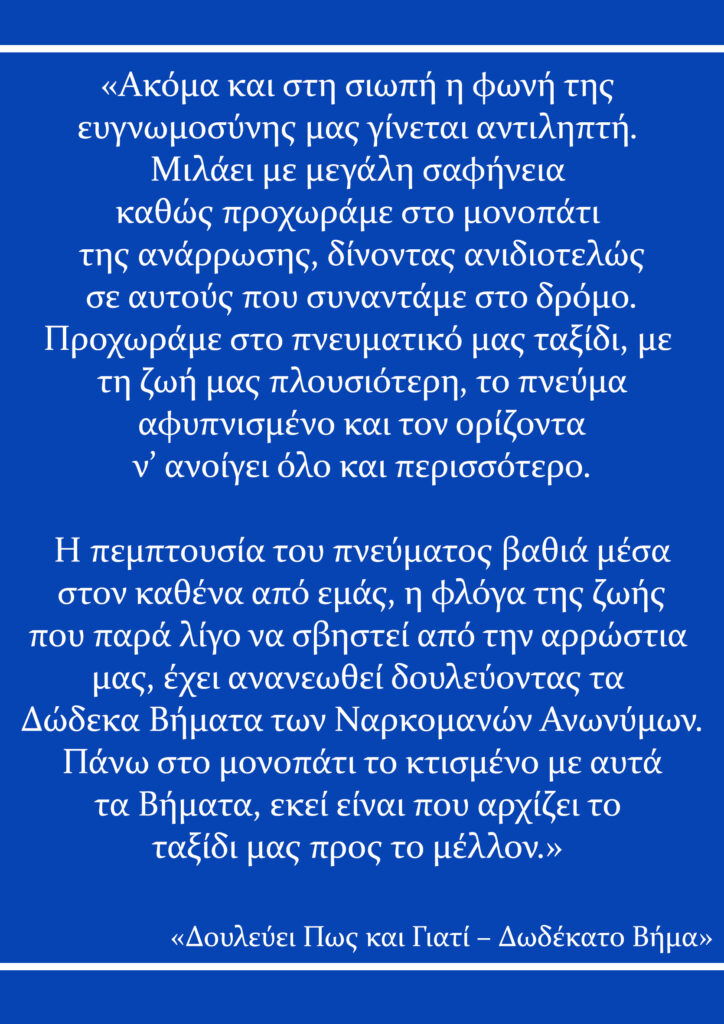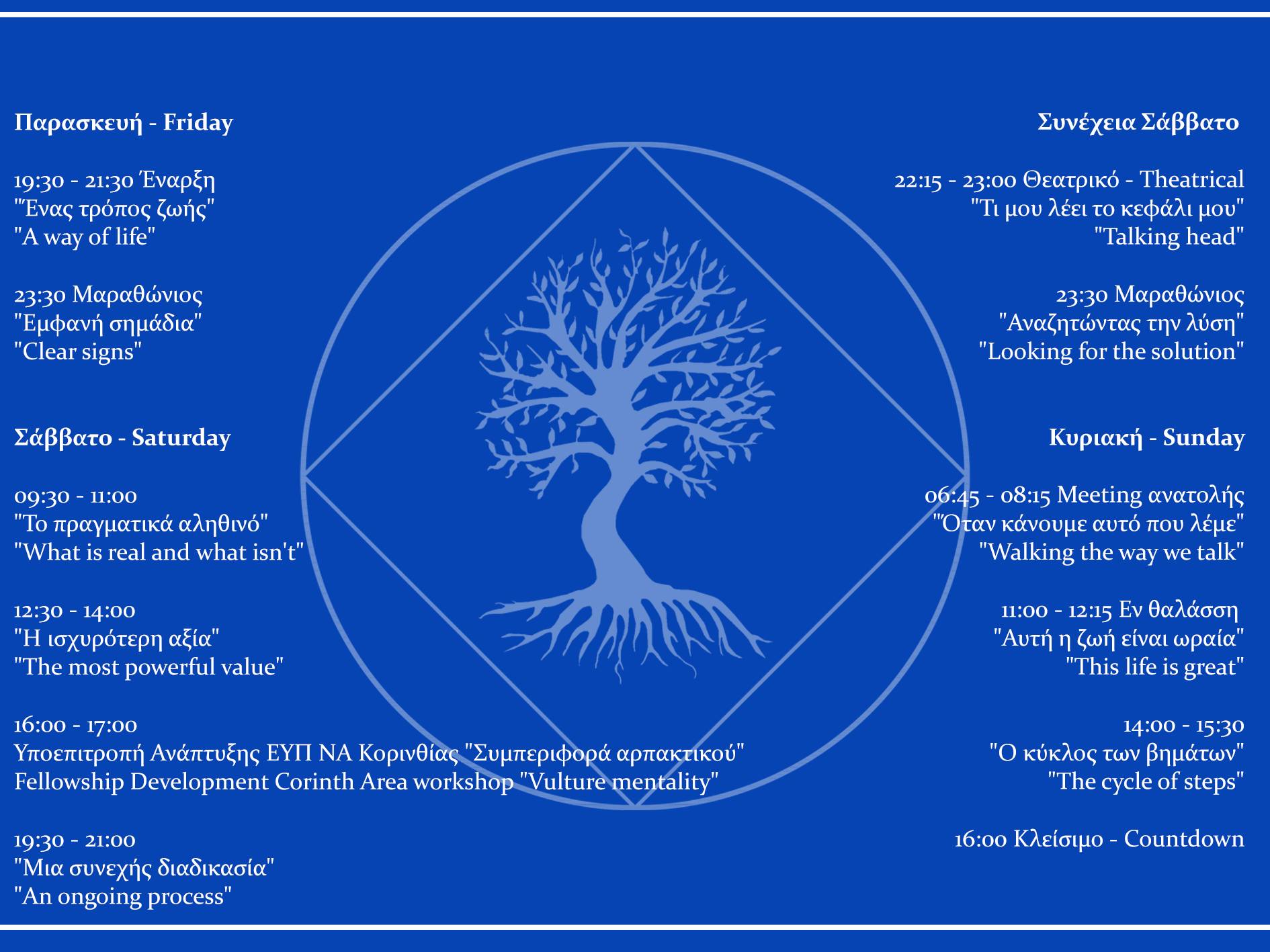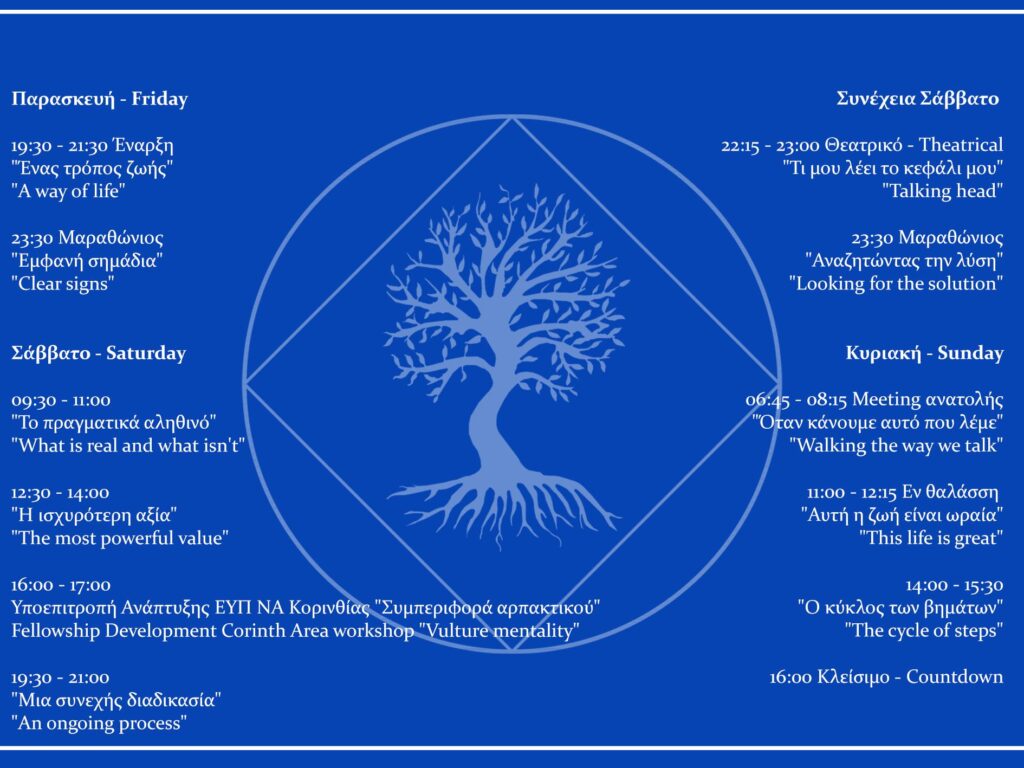 Event: 3rd CACNA 2023 "Spiritual Awakenings" (3rd Corinthian Area Local Conference of Narcotics Anonymous),
Date: 1-3 September 2023,
Location: Alkioni Cambing, Shinos Corinthia.
Please phone numbers for reservations to start on 8/17.
There is no ATM in the conference area.
Monday and Friday 6:00 in the morning and 1 in the afternoon there is a bus from Loutraki to the square
Schino 5 minutes walk from the campsite
Every hour and 15 minutes there is a suburban train from Athens to Corinth.
For your stay at the Alkioni campsite for the duration of your conference
we provide a 10% discount on the price list prices. For its calculation
of accommodation costs should be added the price of overnight stay, the price of them
tent (your own tent or ready-made rented tent), the price of
car for all the cars that enter and stay in the area, etc.
The available tents are 30, IGLOO type for 2-3 people with lighting, power supply,
inflatable mattresses and table and chairs in the outdoor area.
There are 70 seats for our tents.
We close 15 days before with payment at the Alkioni camping link below.
Entrance of visitors for all three days the price is €9.00 ΄package΄,
is paid with the first entry and the visitor's name is recorded in
list. In case someone visits the campsite separately (per day) for Friday, Saturday and Sunday, the price will be 4.5 euros.
Every time the visitor will enter the area, he must declare his name
entrance to the reception. Official document of the visitor – ID or diploma
driver's license or vehicle license will remain at the reception for all three days
of the conference.
For visitors who will enter the space less times, the process will
iterates over each list-valued entry.
The visitor's official document will remain at the reception only during
duration of the customer's stay at the campsite.
You will be able to make reservations at the campsite after 8/15
where the conference will be held is used
link below
It is good for those who have tents to bring them so that there is more facilitation of hospitality. You can also use the booking for spaces outside the campsite.
Tel for reservations for the campsite is 2744 057100 and for reservations outside the campsite is 2744 057294
Information subcommittee of the 3rd local conference of Corinth
We will be happy to meet you in Schinos and celebrate many years of purity for another year!!!